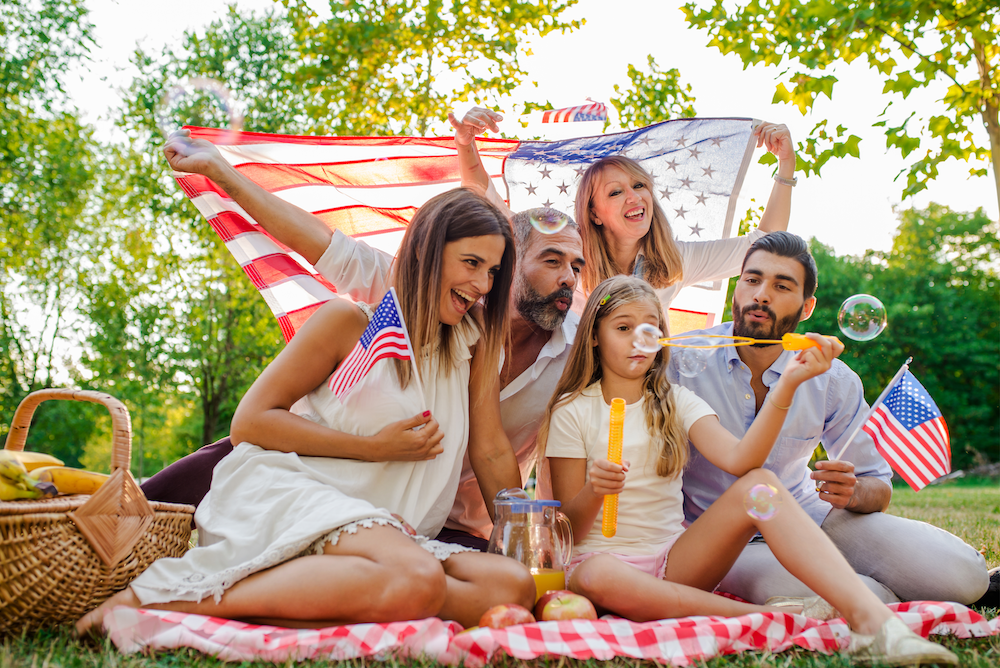 Entertain Your Guests with Sparkle from Drinkmate!
The 4th of July won't be the only thing that sparkles!
Sparkle all your classics with the Drinkmate OmniFizz! 
Experience the Difference!
You can make your favorite drinks fizzy without diluting your favorite cocktail with soda water. Just pour all your ingredients into the Drinkmate OmniFizz and carbonate!
Plain water can be tasteless and flat. Sparkling beverages put a refreshing twist on your favorite drinks. With Drinkmate, you can carbonate almost anything your heart desires … juice, coffee, wine and more! The possibilities are endless!
For the upcoming holiday, try these delicious recipes:
Firecracker Margarita
Ingredients
2 oz Tequila
1 oz Lime Juice
1 oz Blue Curaçao
Lemonade 
Optional: red sugar for rim
Instructions:
Prepare margarita glass by wetting the rim in water or agave syrup, then dipping in red sanding sugar.
Fill a cocktail shaker at least halfway with ice. Add tequila, blue curaçao, lemonade and lime juice. Cover and shake vigorously for 30 seconds.
Strain into the Drinkmate carbonation bottle and add sparkle!
Pour the carbonated mixture into your favorite cocktail glass over 1/2 cup of ice cubes or crushed ice.
Enjoy!
Red, White & Blue Mocktail
2 oz Cran-Apple Juice
2 oz Blue Gatorade or Powerade
1 oz Pina Colada Juice
Fill your Drinkmate with the Cran-Apple, Blue Gatorade, and Pina Colada juice.
Add sparkle!
Pour into a glass over ice and enjoy!
Don't Wait – It's Time for Some Sparkle!
Ready to buy the Drinkmate OmniFizz – a sparkling water machine for you or a loved one? Shop here! You'll love the extra carbonation in your life!