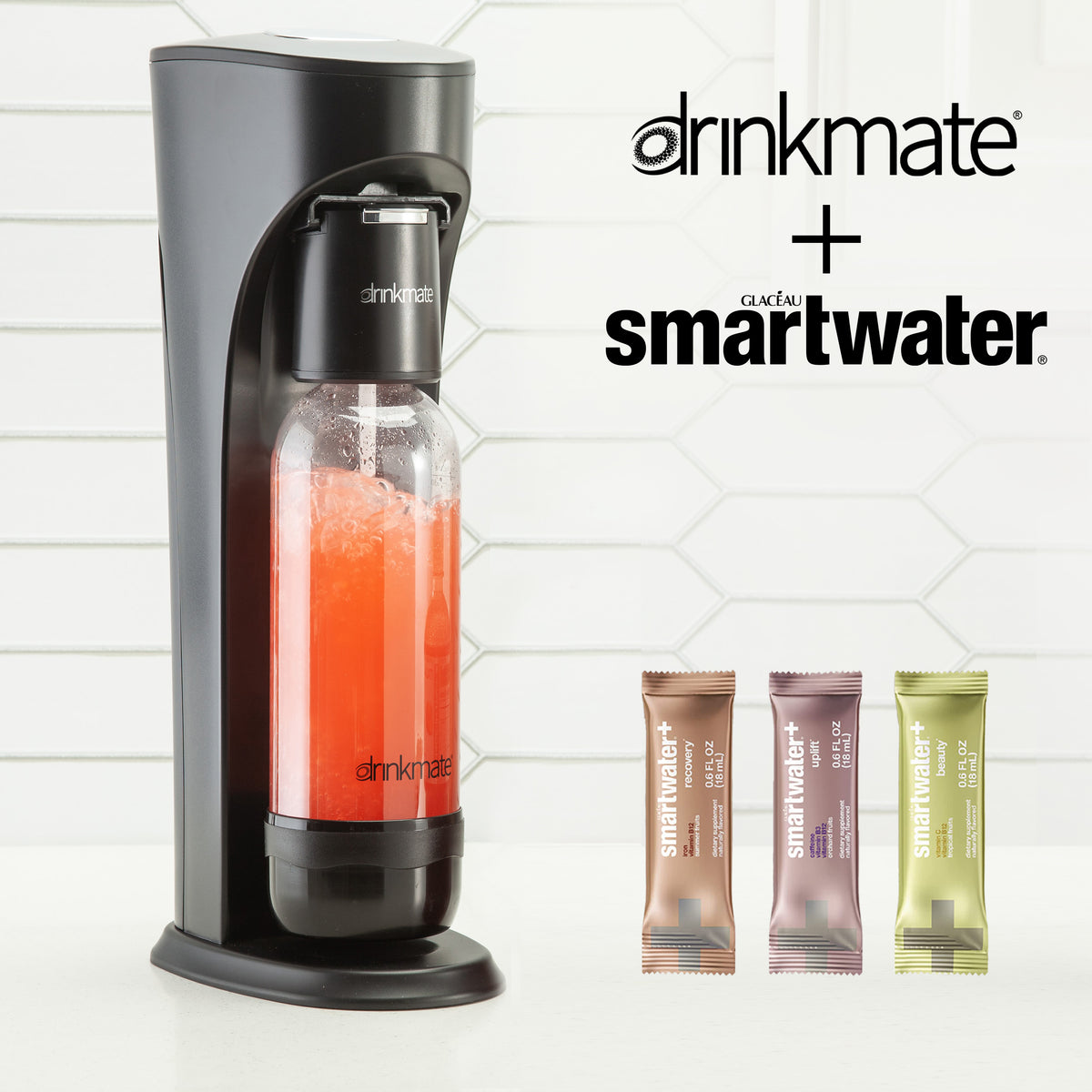 Drinkmate Announces Joint Promotion with smartwater®
Drinkmate Special Bundle Features smartwater+ flavored water enhancers 
Drinkmate, a leader in the home carbonation category, today announced they have entered an agreement with The Coca-Cola Company North America Operating Unit for a joint promotion with smartwater® that will run through January 2022. Throughout the Amazon-only promotion, Drinkmate's Special Bundle will feature smartwater+ flavored water enhancers. 
The promotional Special Bundle will include a Drinkmate countertop home carbonation unit and a variety pack of smartwater+ flavored water enhancer sachets. Drinkmate's countertop unit is one of the leading home carbonation systems available in the United States, Canada, and the United Kingdom. Its proprietary technology allows consumers to carbonate any kind of beverage safely and quickly. The smartwater+ naturally flavored water enhancers have been formulated by biomedical engineers with a patented oxygen delivery technology with vitamin B12 and iron to contribute to the reduction of fatigue. The variety pack includes 3 flavors: summer fruits, orchard fruits, tropical fruits.
"We are proud to partner with smartwater in the exciting joint promotion of Drinkmate's countertop model and the smartwater+ flavored water enhancer sachets," said Douglas Wang, Chief Executive Officer of Drinkmate.  The Drinkmate and smartwater promotion is available through January of 2022 exclusively on Amazon.