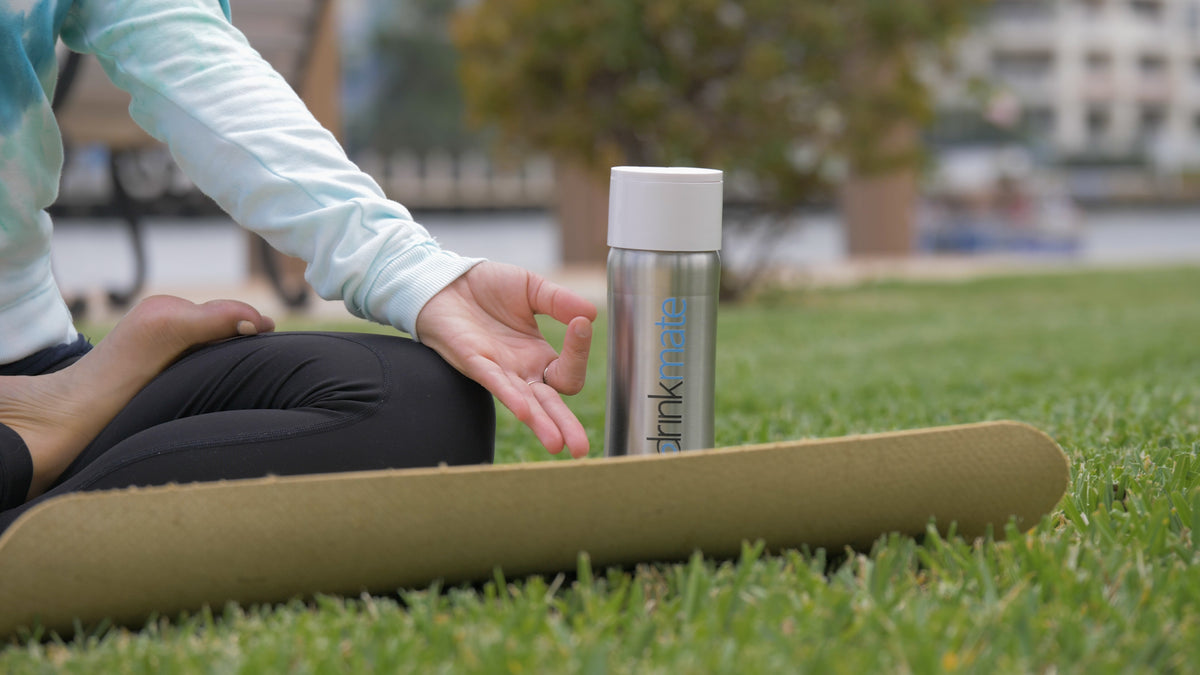 Drinkmate is Athlete Approved!
Are you an athlete looking to level up your water game? 
After a tough game, do you need something more than plain water to quench your thirst?
According to Rutgers University, new research shows "if it's cold and bubbly, a liquid is more likely to quench your thirst and be more rewarding when you're thirsty."
Drinkmate helps water taste better with bubble power! Increase water intake with Drinkmate and stay hydrated through your next workout or on game day! Pre-workout and post-workout approved, you'll be happy with the satisfying bubbles from Drinkmate.
Feel the Fizz in 3 Easy Steps!
Fill
Fizz
Enjoy!
Enjoy Sparkling Hydration On the Go!
The Drinkmate OmniFizz or the InstaFizz stainless steel water bottle is a dorm room essential for any fizzy drink lover! Don't annoy your roommates by taking up all the room in the fridge with your favorite carbonated beverage. The Drinkmate Instafizz will allow you to carbonate on the go, anywhere, anytime!
Drinkmate's double layer, insulated stainless steel Tumbler is a high-quality accessory for both hot and cold beverages. It pairs great with your Drinkmate OmniFizz to take your sparkling beverages on the go.
Endless Sparkling Possibilities with Drinkmate Premium Italian Syrups
Our syrups are bottled in Italy and include real fruit and premium Italian ingredients. They're the perfect addition to cocktails, mocktails, slushes, smoothies, Italian ice and of course, flavored sparkling water. Available in 17-ounce bottles, the syrups are low in calories, low in (cane) sugar, and contain only natural flavors. Flavors include Italian Mojito Mocktail, Pink Grapefruit, Ginger & Lemon, and an Energy Syrup Enhancer. Each bottle makes 28 eight-ounce drinks of delicious, carbonated beverage. 
Don't Wait – It's Time for Some Sparkle!
We're ready to turn you into one of our raving Drinkmate fans! You'll woot and holler 'till halftime, ready for your next sip. 
Ready to buy the Drinkmate OmniFizz – a sparkling water machine for you or a loved one? Shop here! You'll love the extra carbonation in your life!
Earn Bubble Bucks!
Join our rewards program today and start earning for towards your next purchase! You'll even save 10% off your first purchase!